STUFFED, a plush food show premieres at Munky King November 15th!
STUFFED is a plush food show extravaganza.
It will be at Munky King Melrose on November 15, 2007.
It will feature plush by My Paper Crane, Dan Goodsell, Michelle Valigura, Anna Chambers, T&A, Lazysmash, Shane Geil, Kate Sutton, Spok Spok, I Heart Guts and more to be announced as they are confirmed.
A feast for the eyes, STUFFED will create an extraordinary dinner made of plush stuffed friends.
Plush and food themed art will be for sale the night of the event and throughout the exhibition.
Show is curated by Sarah Jo Marks of DKE Toys.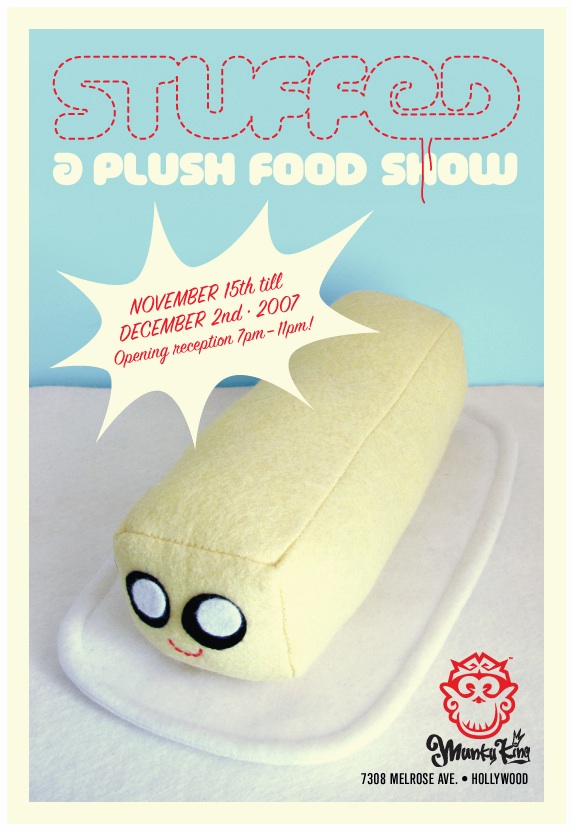 STUFFED, a plush food show
November 15, 2007
7pm – 11pm
Munky King
7308 Melrose Ave. (x Poinsettia)
Los Angeles, CA 90046