DKE SDCC exclusive Art Hustle Promo Cards!
DKE is happy to announce that we will have Art Hustle promo cards to giveaway at SDCC again this year
This will be our third year with promo Art Hustle cards at SDCC.
All you have to do, is stop by the booth each day and ask nicely and someone from the DKE crew will hand you that day's card. Each card is limited to 500.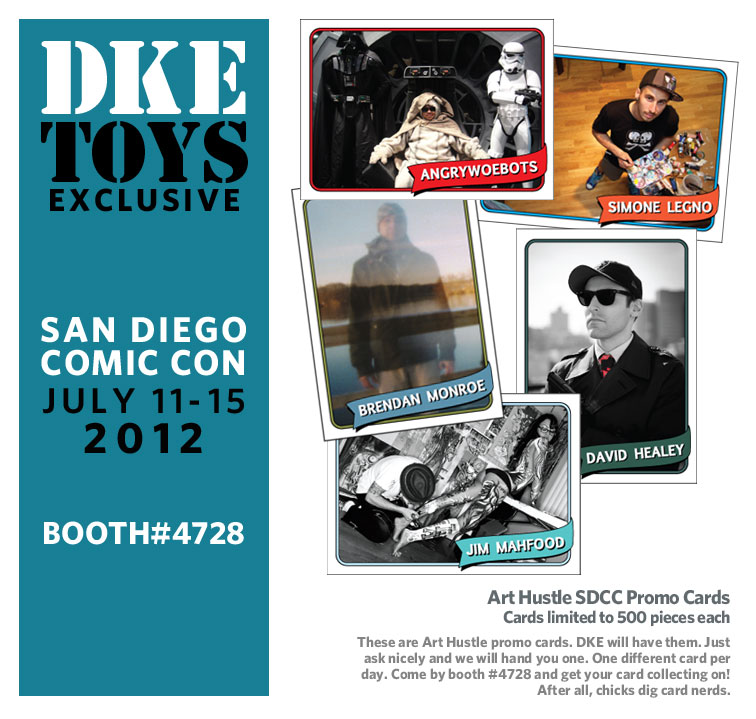 Hope to see you everyday at DKE booth #4728
 
Wednesday: Angry Woebots
Thursday: Jim Mahfood
Friday: David Healey
Saturday: Brendan Monroe
Sunday: Simone Legno